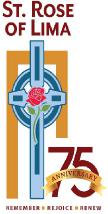 75th Anniversary Gala
August 7, 2023
Dear St. Rose of Lima Family,
Cheers to 75 years!!! Our 75 th Anniversary Gala is taking place Saturday, September 30, 2023. We will be celebrating and uniting decades of families, friends, alumni, and supporters at the Miami Shores Country Club. The spectacular evening will begin with an open premium bar and appetizers, followed by a delicious plated dinner, live entertainment, dancing, and a silent auction.
To celebrate our diamond jubilee gala, we are looking to sell out the Gala with as many parishioners, families, friends, and members from our community sharing in this historic occasion.
Over the years, the St. Rose of Lima Gala has been a long-standing tradition to support our faith community through the generous contributions of our parents, friends, and sponsors.
We have included a list of sponsorship opportunities for your consideration. Simply complete the attached form and return via email to This email address is being protected from spambots. You need JavaScript enabled to view it., in person at the parish office or by scanning the QR code by September 15, 2023.
We look forward to hosting yet another unforgettable evening, and I invite you to join the celebration. The St. Rose of Lima community thanks you in advance for your consideration and generosity.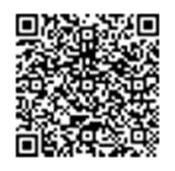 Sincerely,

Fr. George Packuvettihara
Pastor
Downloadable Information